Management Team
The success of our group can be directly attributed to the high quality of leadership and the strength of our management team. Our goal is to ensure the continued success of our financial representatives by providing the proper guidance and support to help them experience both personal and professional growth. From the interviewing process through lasting careers, the Northwestern Mutual - Sioux Falls management team offers unparalleled expertise and continued support as well as a wealth of network opportunities.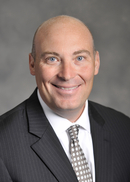 Christopher J Schenkel, CLU®, CLF®, CLTC®
Managing Partner
christopher.schenkel@nm.com
Office 605-361-9788
I am from Sioux Falls, South Dakota and have been with Northwestern Mutual since 2001. Currently, I serve as the Managing Partner, covering South Dakota, Northwest Iowa, and part of North Dakota. I am a Financial Advisor, and hold CLU, CLF, and CLTC designations. A native of Harrisburg, South Dakota, I am is passionate about spending time with my family, including wife Molly and daughters Taylor and Katie, enjoy time outdoors fishing and hunting, and supporting Jackrabbit athletics at my alma mater, South Dakota State University.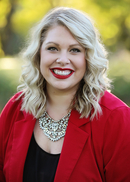 Office 605-323-6633
Mobile 605-940-4169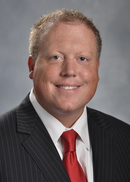 District Director
Office 605-978-9994
District Director, Sam Theobald has helped develop his district network office to consist of professionals of integrity who are dedicated to the financial success of their clients. Sam Theobald began his career with Northwestern Mutual Financial Network as a full-time Financial Representative in 2000 after graduating from the University of Nebraska- Lincoln with a Bachelors Degree in Education & Human Sciences.
   Upon entering this career, Sam was shortly selected into a management role as Field Director. In 2007, Sam was appointed Managing Director of the Sioux Falls District Network Office. 
Sam also supports the community of Sioux Falls in many ways. As an example, he is 2009 President elect- of NAIFA Sioux Falls. He supports the Make-a-Wish foundation, Meals-on-Wheels and Camp Bring it on.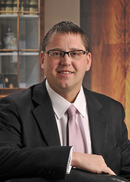 Managing Director
Mobile 605-359-4079
Fax 712-244-5028
My Networks: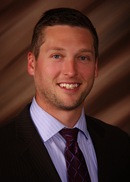 Financial Advisor
Office 605-725-6645
Luke grew up on a farm outside of Hecla, SD. Throughout his childhood and teens he worked for my father's aerial crop spraying business and farming operation until he graduated from Frederick Area High School.  Luke attended college at Black Hills State in the fall of 2005 before coming back to Presentation College.  While playing basketball and finishing my education, he also got selected to complete an internship with Northwestern Mutual. 
Finding a passion within the business, Luke became a full time Representative.  Since then, his role has evolved into a College Unit Director, Field Director, and now Recruiting Field Director and Financial Advisor. 
Luke reside with his wife Maggie in Aberdeen where she teaches pre-school at Good Shepherd Lutheran Church.  They have one son, Beckett, and are expecting another boy this fall!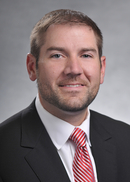 Growth and Development Director
Office 605-977-0940
My Networks:
Growth and Development Director
Office 605-995-0300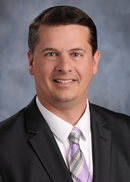 Growth and Development Director
Office 605-882-6688
My Networks:
Growth and Development Director
Office 605-791-4208
My Networks: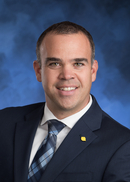 Growth and Development Director
Office 605-791-4213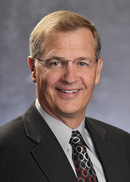 Field Director
Office 712-947-4450
My Networks:
Rick joined Northwestern Mutual in 1991 and became a Field Director in 2012. He is a Financial Advisor and has earned the designations of Chartered Life Underwriter (CLU®), Chartered Financial Consultant (ChFC®), Certified Financial Planner (CFP®), and is Certified in Long Term Care (CLTC®) and has been a member of the Million Dollar Round Table since 2008. In 2014, he was recognized by the Siouxland District Network office as Agent of the Year, which acknowledges overall excellence in business develop and persistency in serving and retaining clients.
 
Rick currently serves on the boards of the Siouxland Community Foundation and the Hinton Community School Foundation, and is active with NAIFA, Siouxland Estate Planning Council, St. Michael Church Endowment Committee, Briar Cliff University Alumni Baseball Touch 'Em All Club and the Siouxland Chamber of Commerce. A native of Alton, IA, he received a Bachelor of Arts degree in Business Administration from Briar Cliff University, and resides in Hinton, Iowa with his wife Jan. They have two children, Sara and Jaclyn.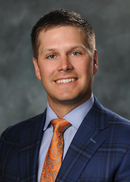 Office 712-754-3365
Travis Ten Napel started with Northwestern Mutual as an intern in May of 2012. He was a Target 20 intern and a College Team Captain leading the #1 intern team at the University of Iowa. He began his full time contract in July of 2013. Off to a quick start, he accomplished 10 in 6, Pacesetter First 40, Second 60, Rookie of the year for the Agency, Bronze, and finished 6th overall for the Mike Gish. Last awards year he finished with a Silver award and won the New Financial Rep of the Year for the Agency. Travis is part of the Siouxland District, and he lives in Sibley with his wife and they are expecting their first child in October. Travis is active in his community of Sibley as a member of Rotary, member of the Sibley Golf Commission, Chamber of Commerce, and helping with his church's High School Youth program.